How many change rooms and air locks are required for designing Microbial limit testing area and Bacterial endotoxin area.
From Non grade to D and D to C for this test.
I think it's 4. But need to confirm.
Based on WHO guideline it doesn't need to be taken in a Classified area, Just taking under a LAF is enough.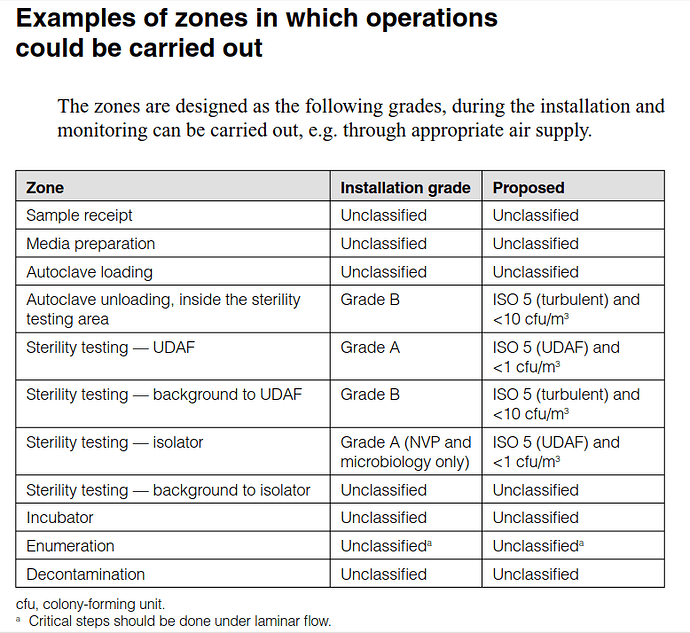 Please what is the name or the link of this WHO guideline
WHO Technical Report Series, No. 961, 2011; Annex 2 WHO good practices for pharmaceutical microbiology laboratories
You Mean unclassified room and LAF is enough.?
What about background for LAF?
What about change room?
It depends on the output of your risk assessment analysis or your local GMP rules. In my country, LAF for MLT shall be located in Grade D but it is not mandatory for example in EU it most countries CNC+ might be enough.